Jun. 16, 2020
[United States] Toray Plastics (America), Inc. (TPA)
Thriving during the COVID-19 Pandemic
TPA has been extremely busy during this unprecedented time.
The safety of our employees and their families was first and foremost on our minds as we watched as cases unfolded. Under the guidance of TPA's President, Mike Brandmeier, preparations were made early to have proper supplies available to employees. As the situation in the United States started to become more dire, we continued to monitor the situation very carefully and continued to implement stronger guidelines designed to protect our employees and their families. It was all hands on deck to obtain the necessary supplies and personal protective equipment that was needed to ensure a safe and healthy workplace.
The Safety and Human Resources Team worked together to begin screening employees for symptoms of COVID-19 when they arrived to work. Employees have been quite understanding—knowing that TPA is taking all these actions to keep all of us safe.
But TPA's actions haven't stopped with making sure our employees are the only ones safe. As we were obtaining the much-needed supplies, the team at TPA looked to our community and its needs to determine how we could help as the situation continued to worsen. All our efforts paid off—we were able to donate 850 N95 masks, 500 protective suits and 33,000 shoe covers to the Emergency Management Agencies and first responders in Rhode Island, and neighboring states of Connecticut and Massachusetts. All welcome donations.
Our work is not done as this situation continues. We, at TPA, are strong and will continue on in Toray's tradition.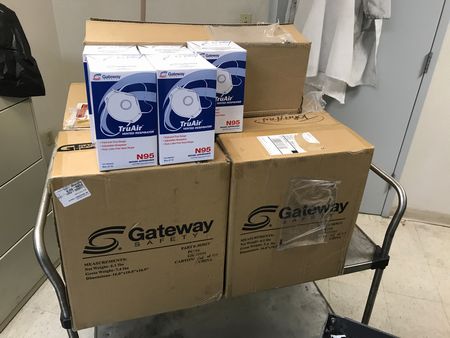 Donated N95 masks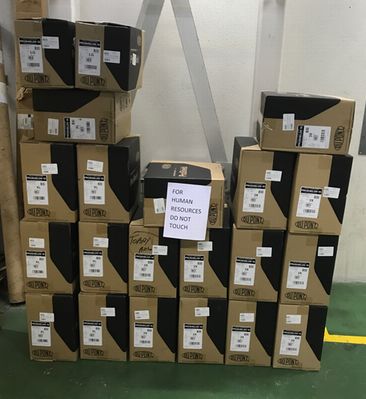 Boxes of protective suits donated to our community