Toray Group's Life Innovation
Societal Issues
Worldwide aging populations require us to respond to issues such as extending healthy life expectancy, improving the quality of medical care, and reducing the burden on health care and nursing. In addition, as responsible world citizens, we need to protect people, communities and society from risks that arise on a global scale. Challenges such as infectious diseases, abnormal weather and natural disasters must be addressed if we are to continue to ensure our ability to live healthier lives.
Toray Group's Solution Initiatives
Toray Group is focused on contributing to long and healthy lives through improving the quality of medical care, reducing the burden on medical resources and contributing to human safety. We will continue to expand our Life Innovation business through the use of advanced materials and innovative technologies that contribute toward the healthier lives of people everywhere.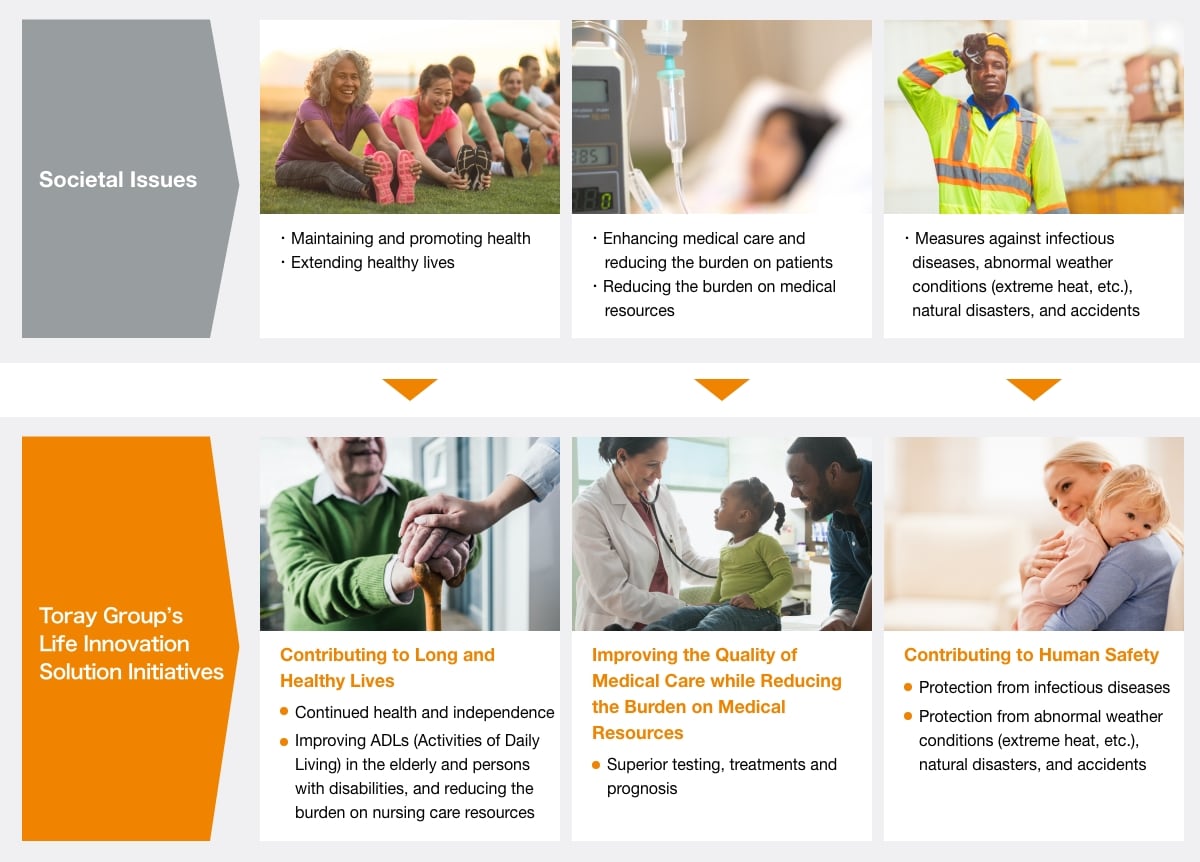 See the links below for details on specific initiatives and products related to Toray Group's Life Innovation.