Reserch & Development Organization
Electronic & Imaging Materials
Research Laboratories
The Electronic & Imaging Materials Research Laboratories were established in 1987, and conduct the following types of research on electro-coating materials, LSI assembly materials, display materials and printing materials, and in new fields such as organic electronics, environment/energy, and medical electronics.
The Electronic & Imaging Materials Research Laboratories are a central materials/technology research facility for expanding Toray's business in information and communications materials/devices, and providing solutions in the environment/energy and medical electronics fields. We are meeting the challenge of creating advanced materials and technologies based on our world-class high-level component technologies.
These technologies include design synthesis technology for highly heat-resistant and photo-functional polymers, fine patterning technology using techniques such as photolithography, technology for achieving higher-function by dispersing nano-particles, and thin-film formation technology employing vacuum and wet coating.
Electro-coating materials and technology
Based on polyimide, polysiloxane, and other high heat-resistant materials, photosensitive material design technologies, and technology for achieving higher function by dispersing nano-particles, the laboratories pursue the development of protective coatings and insulating layers for semiconductors, as well as materials for image sensors, for which the market is growing. In this way they are helping to improve semiconductor reliability, and the performance of image sensors.

300 mm wafer-use high-reliability positive type photosensitive polyimide*Winner of Chemical Society of Japan award for technical development in FY 2009

Optical device materials CMOS Image sensor use materials / Light pipe, planarization layer, anti reflective layer
LSI assembly materials and technology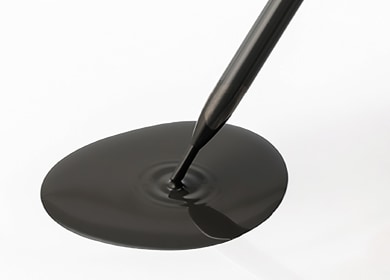 Non-Conductive Film(NCF) for 3D Package
Research is being conducted on next-generation mounting materials, such as adhesive sheets for semiconductors which achieve narrow gap assembly, an extreme reduction in assembly area, and process simplification for semiconductor assembly, where greater fineness and 3D assembly are expected to progress in the future. In addition, we are deepening technology for RAYBRID®, a photosensitive functional material for electrode wiring in touch panels and compact electronic components.
Display materials and technology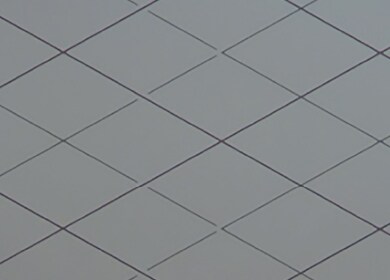 Flexible color filter for OLED display
We have created world-leading technology, such as small and medium-size LCD color filters for mobile telephone, organic light emitting display (OLED) materials, and insulation materials, through research into display materials and technology for use in bigscreen TVs, mobile instruments, and other products.
The laboratories are also working on protection and insulation materials for touch panels, which are coming into use on a large scale. We are engaged in research on materials and technology for flexible displays, a next-generation technology, and will provide unprecedented, innovative materials for rapidly evolving next-generation technologies.

OLED use coating materials
Example of evolution to OLED insulation layer and planarization layer
Printing materials and technology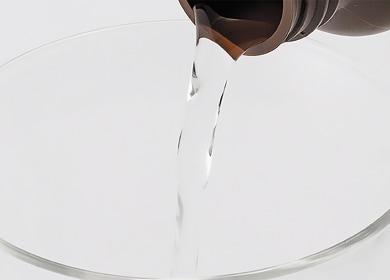 Toray CTP (computer-to-plate) Waterless Plate for direct imaging input from computers
The laboratories are striving for the further evolution of the Toray original waterless plate technology into the Toray CTP (computer-to-plate) Waterless Plate for direct imaging input from computers. The super printing performance and high eco-awareness of this technology have earned particularly keen attention of late. We are also developing high-quality, efficient UV-compatible plates.
New fields
As new technologies, we are focusing our R&D efforts on parts and materials for X-ray imaging equipment, biosensors, photovoltaic modules, power semiconductors, secondary batteries, and LED-related materials. By applying these technologies in fields such as environment/energy and medical electronics, we are actively meeting the challenge of developing materials which can contribute to society going forward.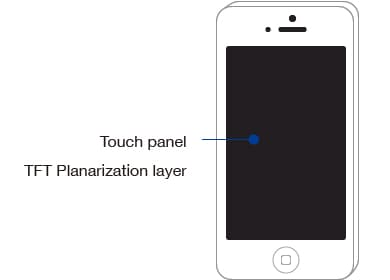 Semiconducting carbon nanotube (CNT) for biosensor
Resist pattern for transistor
Resolution: line width 1.5µm
Trial SiC transistor device
1200V IEMOSFET*
*Implantation and epitaxial metal oxide
semiconductor field effect transistor
Photosensitive high-heat resistant resist for power semiconductor
Milestones in Toray R&D
1977
Commenced production of TORELIEF® photopolymer printing plate.
1985
Commenced production of polyimide coating for electronics.
1987
Established Electronic & Imaging Materials Research Laboratories.
1993
Commenced production of TOPTICAL® color filters for liquid crystal displays.
1999
Commenced production of Toray CTP Waterless Plate.
2000
Developed PHOTONEECE® positive photosensitive, heat-resistant,polyimide coating materials.
Commenced production of PDP rear panels.
2006
Commenced production of red light emitting materials and electron transporting materials for OLEDs.
2012
Commenced production of photosensitive functional materials RAYBRID® for touch panels.