Toray Group Corporate Social Responsibility
Toray Group Corporate Social Responsibility
Toray Group strategically practices social responsibility guided by its three-year CSR Road Map, aiming to achieve sustainable growth while helping to build a more sustainable world.
Report from the Chief CSR Officer
As Chief CSR Officer, I make every effort to promote CSR initiatives that ensure the sustainable development of Toray Group and society as a whole, ensure the appropriate disclosure of information, and to continue to meet the expectations of our stakeholders.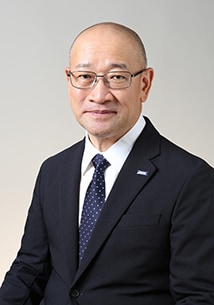 Hideki Hirabayashi
Senior Vice President,
Chief CSR Officer,
Toray Industries, Inc.
Toray Group has from the beginning lived up to the management principle of "realizing that corporations are public institutions of society and contributing to society through our business." Toray Group positions CSR efforts as one of its highest management priorities and implements its management strategies and CSR initiatives in an integrated manner, striving to ensure the sustainable development of the Group and helping to build a sustainable world.
Toray Group's CSR Guidelines, our guiding principles for delivering on our social responsibilities, lay out such broad themes as: corporate governance; ethics and compliance; safety, accident prevention, and environmental preservation; product quality and safety; contributing solutions to social issues through business activities; human rights promotion and human resources development; and facilitating CSR initiatives throughout the supply chain. Based on the guidelines, we establish a three-year CSR Roadmap mandating specific initiatives and KPIs. We pursue organization-wide CSR systematically using the plan-do-check-action (PDCA) cycle.
As social issues become increasingly diverse and complex, we will continue to enhance our CSR initiatives, disclose information in an appropriate manner that meets international information disclosure standards, and do our utmost to meet the expectations of our stakeholders.
CSR Activity Report (CSR Guideline Activity Reports)For more information
CSR News