CSR Guidelines & Activity Reports - Contributing Solutions to Social Issues through Business Activities
Life Innovation Business Expansion Project
Value Creation
Sales of Life Innovation products
■Reporting scope

Toray Group

■Fiscal 2019 Target

270 billion yen
Fiscal 2018 Result
223 billion yen
Globally, social environments are being transformed by rapidly declining birth rates, aging populations, rising healthcare costs in developed countries, and the increasing prominence of emerging countries. At the same time, a steady stream of innovative products and technologies have emerged, such as DNA analysis, mobile healthcare, and advanced medical devices.
In 2014, the national medical care expenditure in Japan exceeded 40 trillion yen. Japan has a pressing need to optimize medical services, find solutions for remote and in-home medical care, and employ more women and older workers—all of which are major social issues in Japan.
Toray Group launched the Life Innovation Business Expansion Project in fiscal 2014, coinciding with the launch of the medium-term management program, Project AP-G 2016. The Life Innovation Project places a renewed focus on businesses that improve the quality of medical care, reduce the burden on medical staff, and contribute to health and longevity. This group-wide project seeks to leverage Toray Group's advanced materials, fundamental technologies, and business platforms to supply society with something of universal value — people's health.
Product Definitions and Guidelines
Impoving the quality of medical care and reducing burden on medical staff
Products used in medical treatment: Pharmaceuticals, therapeutic devices, materials/components related to preparation of therapeutic agents
Products used in medical testing and diagnosis: Testing devices and diagnostic systems
Supplies for hospitals: Functional, special-grade products
Other: Analysis services, manufacturing equipment/facilities
Contributing to health maintenance and longevity
Products that improve quality of life for the elderly, persons with disabilities, and patients
Products that prevent diseases and disorders
Nursing care products
Extreme weather and heat wave solutions
Note: Includes materials and components used in the above products
In fiscal 2018, net sales from Life Innovation businesses were 223.0 billion yen, up from 142.2 billion yen in fiscal 2014. The Group has set a goal of generating 270 billion yen in net sales from Life Innovation businesses by fiscal 2019.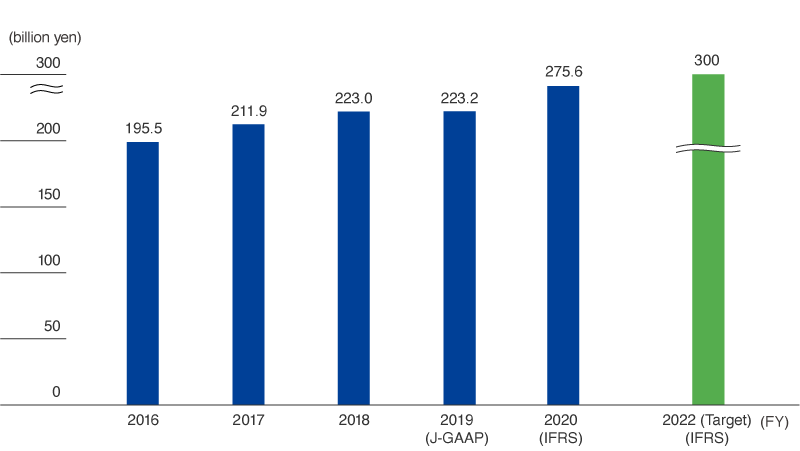 Life Innovation Products Released in Fiscal 2018
Release of hitoe™ Wearable Electrocardiography System for Medical Applications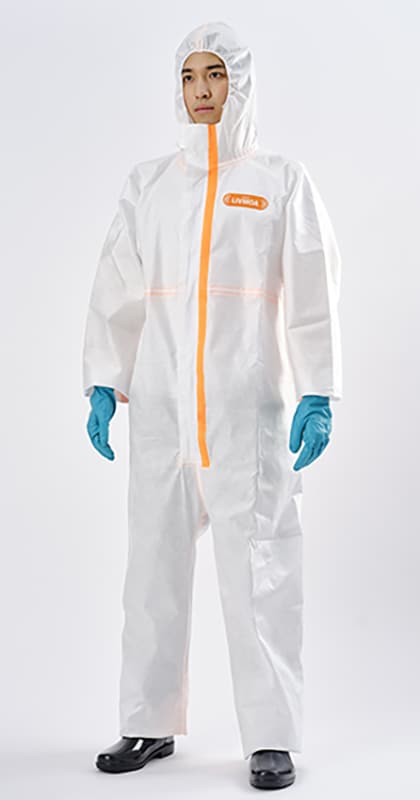 Dedicated wearable vest and compact ECG monitor
Toray Industries, Inc. developed the hitoe™ wearable electrocardiography (ECG) measurement system for medical applications, which can deliver ECG measurements for extended periods. The system is an extension of the Toray Industries' hitoe™ biosensing wearable fabric and was made available through Toray Medical Co., Ltd. in September 2018. Recent research has shown that the longer that ECG measurements are taken, the better the detection rate of atrial fibrillation. This system contributes to the early detection of atrial fibrillation by enabling ECG measurements over an extended period using a comfortable, wearable monitor.
Development of LIVMOA™ CL Sterilized Clothing for Use in Cleanrooms
In March 2019, Toray Industries announced the development of LIVMOA™ CL sterilized clothing for use in cleanrooms, the latest iteration of the LIVMOA™ series of disposable protective wear, which combines fiber and film technologies to enhance wearer comfort while maintaining a strong barrier. Sales of LIVMOA™ CL sterilized clothing commenced in August 2019, offering enhanced comfort for workers in industries that require working in cleanrooms, such as in the fields of regenerative medicine and pharmaceutical manufacturing, both of which show high growth potential.
Release of New Addition to INOUE-BALLOON™ Balloon Mitral Valvuloplasty Catheter for Aortic Valvuloplasty
Toray Industries expanded its line of INOUE-BALLOON™ balloon mitral valvuloplasty catheters for patients with cardiac aortic stenosis. The latest type reduces the catheter diameter to facilitate treatment via the artery (retrograde approach), offering a new option for treatment that will benefit patients.
Partnership with U.S. Venture Firm to Develop TRK-880, a Novel Small Molecular Anti-Cancer Drug
Toray Industries has been accelerating its efforts to create novel cancer treatments, including TRK-950 (a Toray Industries development code), which is a solid tumor treatment. The Phase I clinical trial for TRK-950, which began in March 2017, is moving forward steadily. The Company also signed a licensing agreement to acquire the worldwide rights for TRK-880, a novel small molecular drug from U.S. venture firm Systems Oncology, LLC. Following in the footsteps of TRK-950, Toray Industries will develop the novel anti-cancer drug with the aim of gaining rapid approval, seeking to expand its product pipeline in the field of cancer treatment drugs.