CSR Guidelines & Activity Reports
Corporate Ethics and Legal Compliance
Governance
Ensure all executives and employees uphold a sense of responsibility, fairness and high ethical standards, and always act in accordance with the law to maintain the trust of society.
Basic Approach
Toray Group's corporate philosophy is "Contributing to society through the creation of new value with innovative ideas, technologies and products."
To deliver on this commitment, Toray Group is contributing to society by leveraging innovative technologies and advanced materials to tackle important global issues. This efforts requires that the Group earn and maintain the trust of diverse stakeholders by ensuring that its business activities comply with the laws and regulations of the countries where it does business, and by always acting with integrity.
Top management is taking the initiative by giving the highest priority to securing compliance, and by requiring that the Group and its suppliers act ethically and in accordance with the law.
Related Policies
Internal Rules for Ethics and Compliance
Toray Industries, Inc. has established a set of internal rules for ethics and compliance, together with related standards and procedures. These internal rules set out the framework for practicing corporate ethics and legal compliance, and they are designed to foster a healthy corporate culture. The rules also outline how to respond to issues, identify causes and prevent recurrence, as well as initiatives to be taken by group companies in and outside Japan.
>Ethics & Compliance Code of Conduct
Structure
Toray Industries has established an Ethics and Compliance Committee chaired by the president. At this committee, management and workers come together toconsider and discuss policies related to corporate ethics.
In fiscal 2018, the Ethics and Compliance Committee convened twice to review the Group's ethics and compliance framework. The committee also deliberated on and discussed the results of fiscal 2017 initiatives, action plans for fiscal 2018, and the progress of implementation thus far.
In each workplace, the general manager of the division or department serves as a leader, facilitating initiatives in a top-down manner.
In initiatives for group companies around the world, Toray Group has established the Affiliate Companies' Compliance Meeting and the Overseas Affiliate Companies' Compliance Meetings under the Ethics and Compliance Committee. Through these committees, Toray Group is promoting compliance activities in each company, country and region.
CSR Road Map Targets and Results
No major cases throughout the Toray Group of non-compliance with or violation of bribery regulations, antitrust laws, etc.
[Related material issue for CSR]
Corporate ethics and legal compliance
■KPI

Number of major violations of laws or ordinances

■Reporting scope

Toray Group

■Target in fiscal 2018

0
Promote compliance activities in accordance with the conditions of each country or region
■KPI

Implementing internal legal and compliance audits of group companies, group companies improving problems found in internal legal and compliance audits in the previous year (%)

■Reporting scope

Toray Group

■Target

Audits: In fiscal 2018 at Toray Industries, Inc. and its group companies in Japan; in fiscal 2017 and 2019 at group companies outside Japan
Percent that improved: 100% for all audits by the following fiscal year
Result in fiscal 2018
100%
Enhance awareness-raising and educational activities relating to corporate ethics and legal compliance
■KPI

Group companies providing information and implementing education on major laws and regulations

■Reporting scope

Toray Group

■Target in fiscal 2018

100%
Result in fiscal 2018
100%
Looking to the Future
In fiscal 2018, Toray Group launched a new initiative with the slogan "Have the Integrity to Do the Right Thing in the Right Way." The initiative includes the following four principles for taking more effective action to ensure compliance.
Compliance Action Principles
B

:Be fair, be honest and have integrity

E

:Encourage respect and communication

A

:Adopt a

genba

1 approach – Look to the facts!

R

:Responsibility as a member of our excellent company
1

Genba

is the Japanese word for "actual worksite."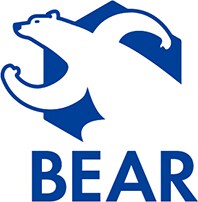 Under the name "Mission B.E.A.R.," taking its acronym from the first word of each principle, Toray Group companies complete questionnaire surveys and are asked to identify compliance risks. The companies are expected to establish action plans and execute initiatives, all under Plan-Do-Check-Act (PDCA) cycles, to ensure that they follow through.
Toray Industries' divisions as well as in-scope group companies in and outside Japan prepare B.E.A.R. declarations based on the compliance action principles, sharing them with employees to foster their understanding. At workplaces, opportunities are provided for employees to examine and discuss the behavior that is expected from them as members of Toray Group.
In fiscal 2019, Toray Industries will continue to assist and monitor compliance initiatives at group companies. This will strengthen the Group's overall risk response by emphasizing factors unique to each region and type of business while reinforcing Toray Group's integrity-driven corporate culture.
Activity Reports
Click below on activity reports for fiscal 2018