Environment & Energy Development Center
Environment & Energy Development Center
The Environment & Energy Development Center was established in January 2011 as the core organization of the Toray Group's technical collaboration facility for the environment and energy field. At present, the center is organized into an Environmental Materials Development Section, Clean Energy Materials Development Section, and a Technology Planning Group. The center is engaged in developing new products in the green innovation field to solve resource and energy problems and global environmental problems, and in the life innovation field to contribute health and longevity.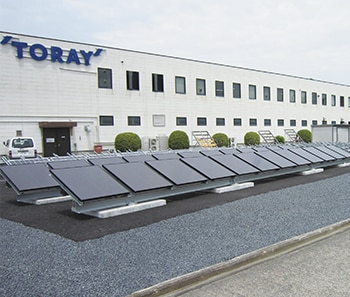 Green Innovation (Clean Energy Materials)
We are developing components and materials for fuel cells, lithium ion batteries, and other products to help improve performance of next-generation automobiles and broaden the use of hydrogen energy. For fuel cells, the center has component prototyping and equipment to evaluate power generation performance in fuel cells and is developing and evaluating component technologies for materials and processes for mass production to accelerate progress of joint development with customers and relevant in-house departments.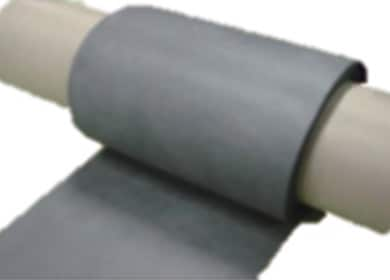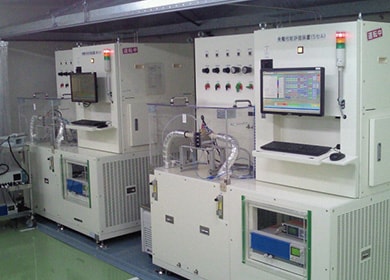 Green Innovation (Environmental Materials)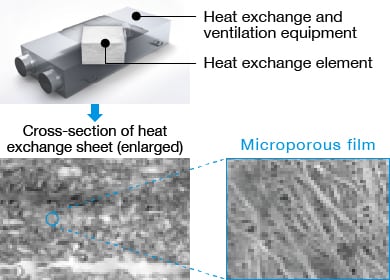 Heat exchange and ventilation equipment
We are promoting the development of energy-saving and comfort living environment materials, sound-absorbing materials, and materials to counter electromagnetic waves. In the area of living environment materials, we have achieved major improvements by using nanofibers, a cutting-edge Toray technology, in the heat exchange elements for reducing heat loss during home and building ventilation.
Life Innovation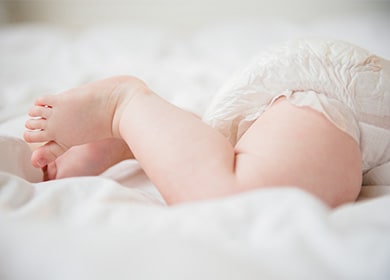 LIVMOA™ series chemical protective clothing(breathable type)
We are promoting the development of products such as functional protective clothing, face mask fabrics, blood glucose level sensors, materials for diapers and other hygiene products, and conditioning uniforms, (e.g. walking assist, etc.). In the area of functional protective clothing, we are developing the LIVMOA™ Series, the concept of which is to achieve both safety and comfort (through the suppression of heat and stuffiness when worn) by combining Toray's advanced fiber and film materials.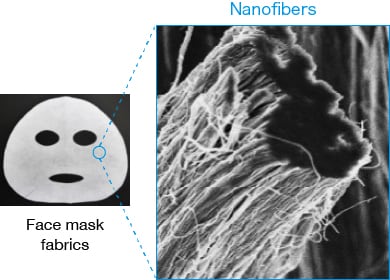 Field testing LIVMOA™ series personal protective clothing (Republic of Guinea)