Fibers & Textiles-Related Technical Departments
Fibers & Textiles-Related Technical Departments
In the field of fibers and textiles–the foundation business of Toray–our Fibers & Textiles-Related Technical Departments are developing new products and new technologies, and creating advanced materials, to expand business in growth fields (Sustainability Innovation Business and Digital Innovation Business) and to strengthen efforts with large SPA. These departments are conducting speedy, efficient development through collaboration with research, development, manufacturing and engineering departments both inside and outside Japan. By conducting integrated development covering all phases relating to fiber and textile technology development–including polymerization, spinning, textiles and sewn products–we create the high-functionality, high-quality materials and products the market is looking for, and support the global expansion of our business.
- Filament Technical Dept.
- Staple Fibers Technical Dept.
- Industrial Filaments Technical Dept.
- Nonwoven Fabrics Technical Dept.
In the field of fibers, we are developing forms such as filaments, staples and nonwoven fabrics, and various materials to suit applications such as clothing and industrial materials, and working to deepen the fundamental technologies which form our foundation.
- Advanced Textiles Development Center
- Textiles Technical Dept.
In the field of textiles, we are focusing on areas such as textiles with the sensitivity and function for clothing, as well as textiles with special functions for use as industrial materials, and working to develop new technologies and new products which exploit a broad spectrum of technologies ranging from spinning, textured yarn, woven fabrics, knitting, nonwoven fabrics, dyeing and functional finishing, to sewing and evaluation technology.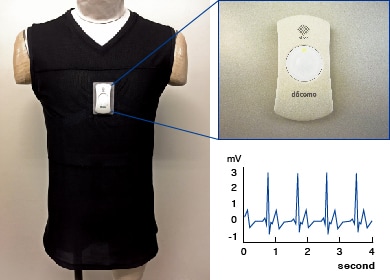 Example of electrocardiographic waveform measurements using a garment attaching hitoe™, a highly sensitive functional material that can detect biological signals, in conjunction with a compact specialized terminal.
* hitoe™ is not a medical device.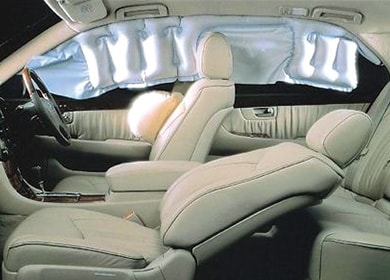 Side airbag and curtain airbag against side collisions using high-tenacity Nylon 66 fiber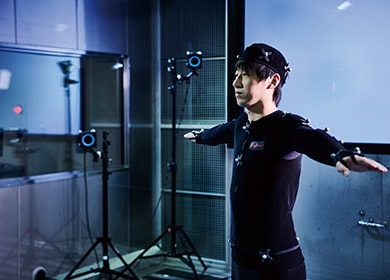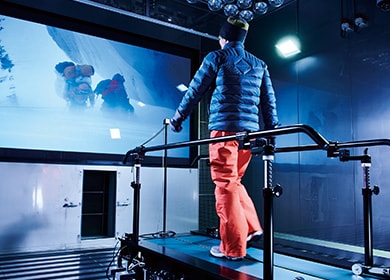 TECHNORAMA GⅢ weather simulation chamber, which can recreate the various weather environments of the earth