Tamotsu Suzuki / Engineering Development Center
Tamotsu Suzuki(Chief Engineer)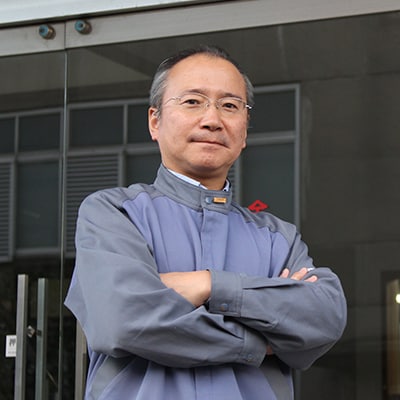 Department : Engineering Development Center
Area of expertise : Fiber-reinforced composite manufacturing
My Thoughts on Research
The core of Toray's business is its chemical product manufacturing, and Toray's competitive edge comes from manufacturing equipment that has wisdom behind it. When it comes to Toray's cutting-edge product development process, it is often the case that conventional equipment is not enough to overcome technical limitations. Therefore, there is a need for engineers who can create new equipment that can break through those limitations. My wish is that our ideas can give rise to new equipment, and that the new equipment can produce new products — products that will change society.
External Awards
2012
The 26th (2012) Special Prize, Grand Prize for Frontier Technology: Pave a New Way for Creativity
"Research & Development of Innovative A-VaRTM Molding Technology for CFRP Aircraft Components"