Automotive & Aircraft Center
Automotive & Aircraft Center
The A&A Center was established at our Nagoya Plant in April 2009, with the aim of effectively concentrating in one location all of the development facilities for advanced materials for automobiles and aircraft which were previously dispersed at business sites and plants in Shiga, Ehime and Nagoya.
The A&A Center is a comprehensive technology development facility comprised of the Advanced Composites Center (ACC: a technology development center for composite (carbon fiber composite) substrates and molds), the Automotive Center (AMC: a comprehensive development center for automotive advanced materials and molds/design). Through mutual, organic collaboration and complementary activities, the A&A Center is able to propose solutions integrating the advanced materials and technologies of the Toray Group to more customers. The Nagoya Plant is exploiting its favorable location nearby key firms in the automobile and aircraft industry, and working to strengthen joint development with customers and speed up development.
Structure and Functions of the A&A Center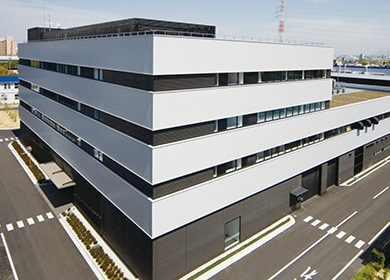 Automobile, aircraft, IT and industrial applications
ACC
Advanced Composites Center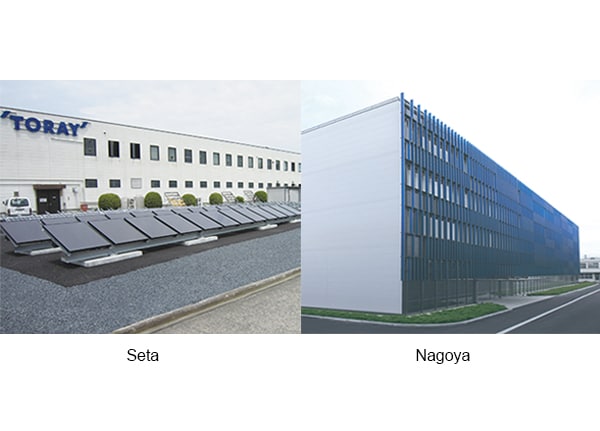 Automobile applications
AMC
Automotive Center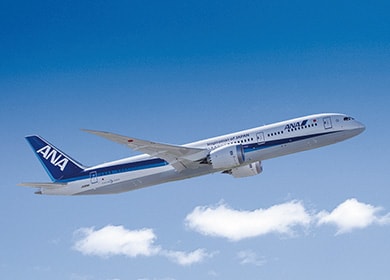 The Boeing 787, which Toray's CFRP is used as 50% of the airframe structural weight. To improve the manufacturing technology of CFRP, which is necessary for airplane manufacturing, the technology of integrating advanced material with process is always deepen and pursued.
Photo: ANA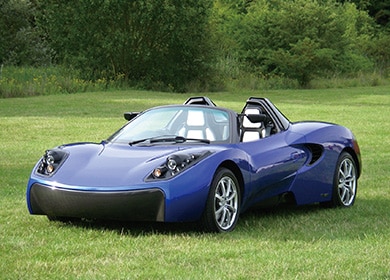 "TEEWAVE™ AR1" is a Toray's concept EV. The use of CFRP and our unique molding technology has made it possible to reduce the weight of the vehicle body to a light 846kg. And included are not only CFRP but also new materials and technologies such as high-function films and bio-plastics.
Advanced Composites Center(ACC)
The Advanced Composites Center was established in April 2009 to expand our carbon fiber composite business, and create/improve innovative substrate and molding technology. We are focusing particularly on the fields of automobiles, aircraft and clean energy, where the need for composites will continue to grow in the future.
As a technology related to automobile and aircraft components, we are improving the performance of molding technology itself, e.g. RTM, press, and filament winding molding; in addition, we are developing highly functional substrates suitable for each molding method and working to integrate materials and process technologies. As examples of high-functionality substrates, we are developing high-functionality CF-SMC, high-efficiency RTM and high-functionality prepreg for aircraft using thermosetting resin, and substrates such as uni-direction tape fabric and stampable sheets using thermoplastic resin.
In addition, as technologies relating to clean energy, we are also developing CFRP pressure vessel molding and evaluation technologies, and carbon fiber recycling technology employing an innovative energy-saving thermal decomposition method.
Toray's carbon fiber materials used in "MIRAI"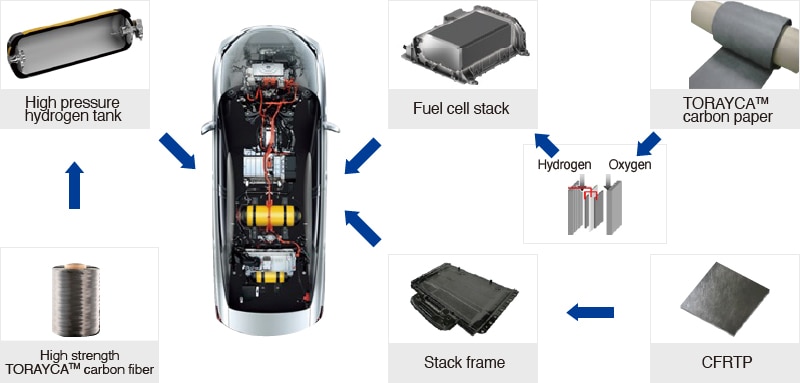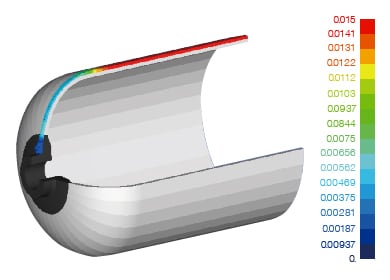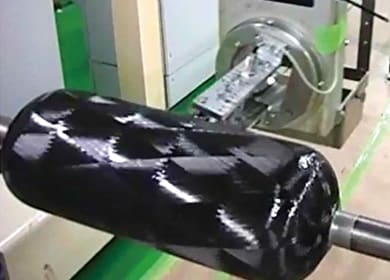 CAE analysis results for CFRP pressure vessel (left), mold (right)
Automotive Center (AMC)
The Automotive Center (AMC) opened in June 2008 as a comprehensive automotive technology development center playing a key role within the A&A Center. The AMC is conducting development with the aim of offering innovative solutions such as: weight reduction technology using carbon fiber composites and resins to help solve the issue of global warming (an urgent issue in the automobile industry), NANOALLOY™ resin based shock-absorbing materials, and interior and exterior components made with PICASUS™ metal-free, multi-layer laminate film with metallic luster. We provide not only materials, but broad suggestions combining processing methods, design technology and evaluation/analysis technology, and we have a system and facilities for promoting technology development while working closely with the customer.
To further expand the automotive business of the Toray Group, we have established the Toray Automotive Center Europe in the suburbs of Munich, Germany. In addition to project management functions, like those in Japan, for promoting joint development with related firms in Europe, the center also has capabilities ranging from prototyping and evaluation to design and analysis. Its aim is to pioneer new applications and expand business in Europe by proposing solutions that exploit advanced materials in collaboration with the AMC in Japan and Toray Group companies within Europe.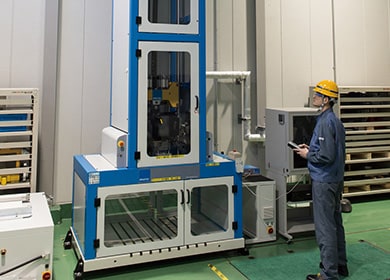 We develop an understanding of the behavior of large parts when subjected to an impact load, and use this to help develop new resins and composite materials ideal for the purpose.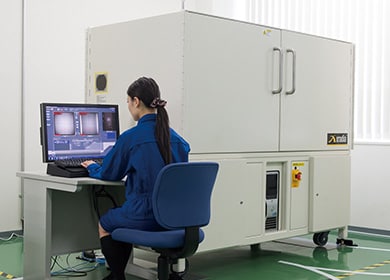 We nondestructively inspect internal defects and the fiber orientation status of composite materials, and create molding conditions and component structures optimal for each material.