Toray Group Corporate Social Responsibility
Toray Group Corporate Social Responsibility
Toray Group strategically practices social responsibility guided by its three-year CSR Road Map, aiming to achieve sustainable growth while helping to build a more sustainable world.
Report from the Chief CSR Officer
As Chief CSR Officer, I make every effort to promote CSR initiatives that ensure the sustainable development of Toray Group and society as a whole and to continue to meet the expectations of our stakeholders.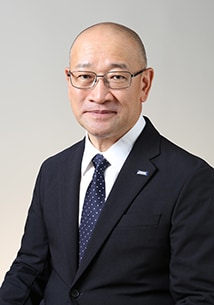 Hideki Hirabayashi
Senior Vice President,
Chief CSR Officer,
Toray Industries, Inc.
Toray Group's CSR Guidelines, our guiding principles for delivering on our social responsibilities, lay out such broad themes as: corporate governance; ethics and compliance; safety, accident prevention, and environmental preservation; human rights promotion and human resources development; and contributing solutions to social issues through businesses activities. Based on the guidelines, Toray Group creates a CSR Roadmap as our medium-term CSR activity plan and is currently facilitating systematic, organization-wide CSR initiatives under the CSR Roadmap 2022, which covers fiscal 2020-2022. Toray Group's business activities and CSR realize the corporate philosophy of "Contributing to society through the creation of new value with innovative ideas, technologies and products." We work together as a united group to ensure the sustainable development of Toray Group and society as a whole.
Toray Group also proactively discloses information on its initiatives to help build a sustainable world. In addition to complying with GRI, SASB, and other standards for information disclosure, the Group annually compiles and discloses CSR initiatives and the results of activities in accordance with the themes laid out in the CSR Guidelines. Moreover, in line with the recommendations made by the Task Force on Climate-related Financial Disclosures (TCFD), Toray Group identified opportunities and risks related to climate change, conducted a scenario analysis of the impact on the Group, and on April 1, 2021 published the Toray Group TCFD Report 2021, which summarizes the Group's efforts to address the issue of climate change.
We will continue to disclose information in an appropriate manner and do our utmost to meet the expectations of our stakeholders.
CSR Activity Report (CSR Guideline Activity Reports)For more information
CSR News