Initiatives to Prevent Air and Water Pollution
Fiscal 2019 CSR Activity Report- Safety, Accident Prevention, and Environmental Preservation
Initiatives to Prevent Air and Water Pollution
Environment
Toray Group implements ongoing initiatives at production sites to reduce sulfur oxide (SOx) emissions by installing desulfurization equipment and switching to cleaner fuels, and reduce chemical oxygen demand (COD) by expanding wastewater treatment facilities.
Air Emission Management
In fiscal 2019, Toray Group recorded 1,862 tons of SOx emissions (down 27% year-on-year), 2,183 tons of NOx emissions (up 6% year-on-year), and 359 tons of dust emissions (up 32% year-on-year). The reduction in SOx emissions was due to the use of low sulfur concentration coal by a group company outside of Japan. The increases in NOx and dust emissions were due to increased production at Toray Industries and certain group companies outside Japan.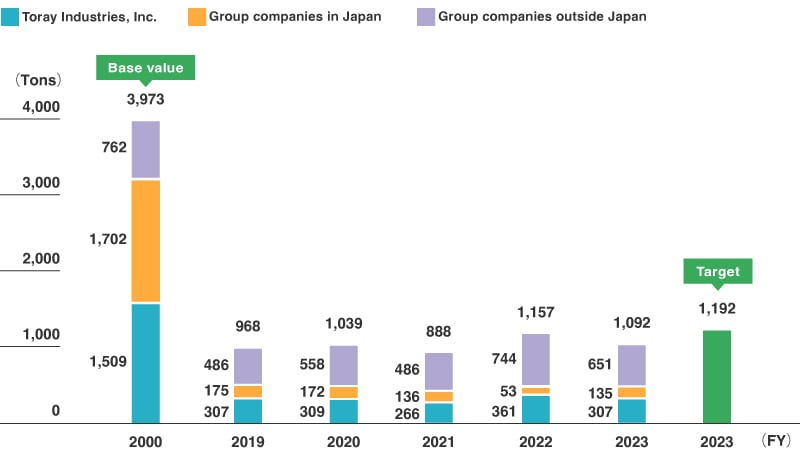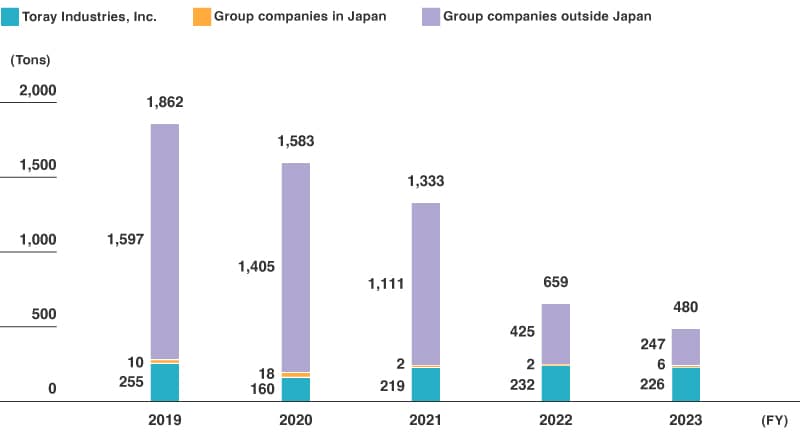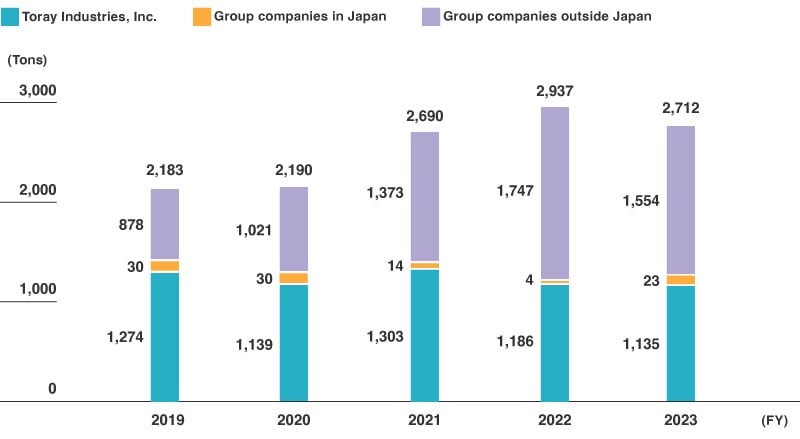 Wastewater Quality Management
Toray Group monitors and complies with regulations concerning BODs, CODs, and nitrogen in countries and regions where it operates plants and implements water quality management for plant wastewater. Plants with high effluent loads are reducing effluents by installing wastewater treatment facilities (activated sludge method) that utilize the activated sludge method and other techniques. The Group is committed to remaining in compliance with regulations through everyday facilities operation management and regular self-testing of water quality.
In fiscal 2019, Toray Group recorded 849 tons of BOD emissions (up 3% year-on-year) and 2,303 tons of COD emissions (up 18% year-on-year). COD emissions were up due to an increase in production volumes in group companies outside Japan.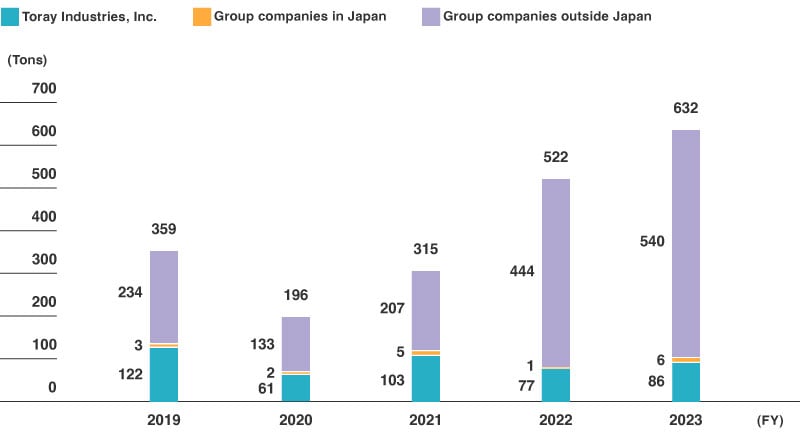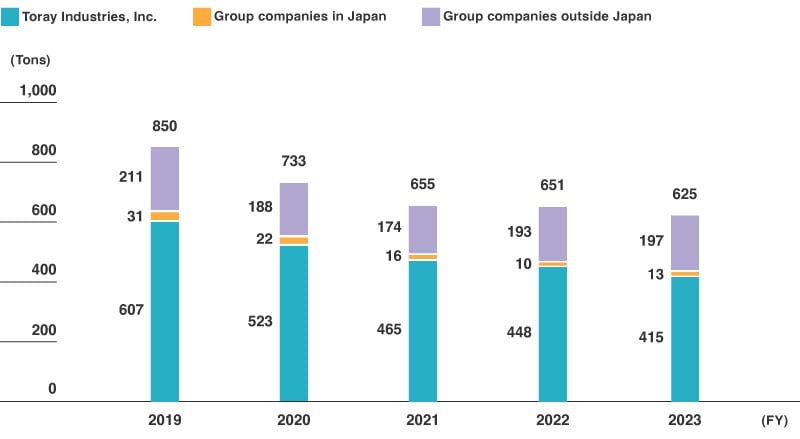 The Group brings together wastewater managers every year to share and discuss strategies for enhancing wastewater management at production sites. The fiscal 2019 meeting was attended by 16 persons from Toray Industries' plants and 17 persons from group companies in Japan.