Improving Society Through Life Innovation
Improving Society Through Life Innovation
Not only in Japan, but across the countries of the world, where the aging of populations continues, issues in the medical field such as lifestyle-related disease and increases in medical costs are a matter of societal concern. By combining the advanced materials technologies that we have cultivated since our founding with fundamental technologies and expertise from a wide range of business fields, we are aiming to make people's wishes for good health and long life a reality. We aim to achieve this through "life innovation," which involves hastening improvements in medical technology, developments in disease prevention, and the reduction of medical professionals' burdens.
Toray-Style Life Innovation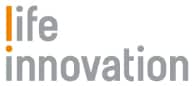 "Life Innovation" is a general term for the life innovation business activities and products of the Toray Group.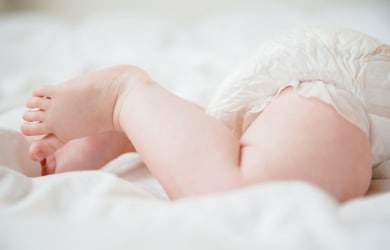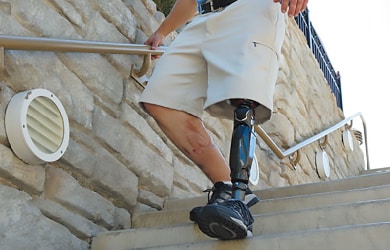 Improving healthcare quality
New development of TRK-950, a therapeutic antibody for several cancers
TRK-950 is a monoclonal antibody preparation that is expected to regress the tumors of a cancer patient by binding to cancer cells specifically through the novel cancer target discovered by Toray. Currently, we are promoting its global clinical development, including in Europe and the United States, seeking prompt marketing approval of a first-in-class anti-cancer drug for several cancers.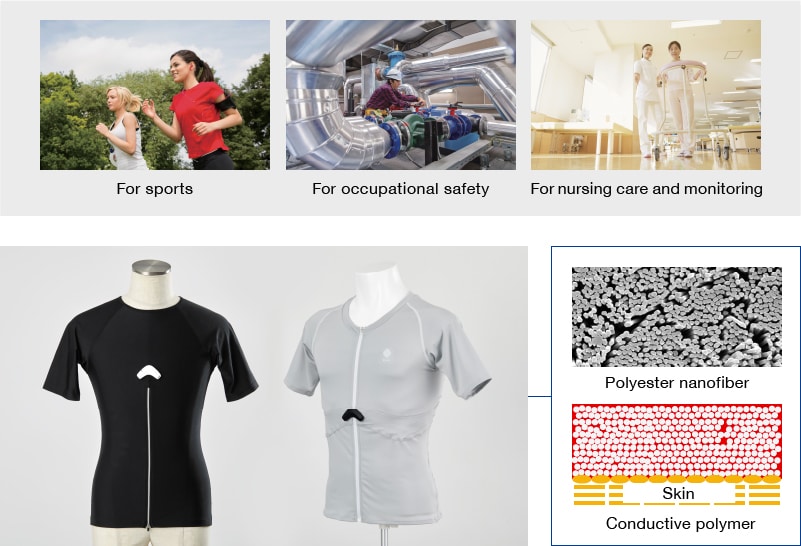 Catheter ablation for atrial fibrillation SATAKE・HotBalloon™
The SATAKE HotBalloon™ catheter, which was developed in collaboration with the leading doctor in the field of atrial fibrillation, Dr. Shutaro Satake, is the world's first heated balloon-type medical device for paroxysmal atrial fibrillation. One characteristic of the device is the high flexibility of the balloon part, allowing closer access to target areas to treat a wide range of causes of atrial fibrillation.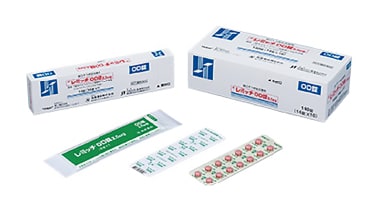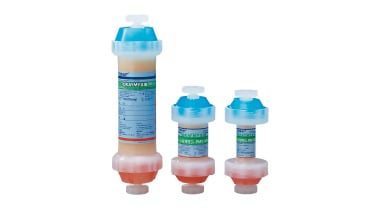 Reducing burden on healthcare providers
LIVMOA™ Clothing to protect against infection
Through a material that uses our new and unique special breathable waterproof film, LIVMOA™ can provide both comfort and a barrier against blood and the transmission of viruses. Infectious diseases are a global concern, and as a measure to prevent their transmission, we are contributing to improving the safety, and lessening the physical burden, of medical professionals.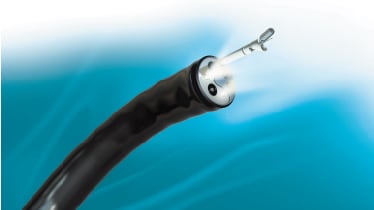 Contributing to health and longer life
Biosensing fabric hitoe™
A functional material designed to gather the minuscule bioelectronic signals that our bodies produce, without us really being aware of it.With comfortable prolonged wear possible, we are developing the material for use in sports, industrial sites, nursing care and medical situations.