Engineering Development Center
Engineering Development Center
The Engineering Development Center advances R&D into innovative engineering technologies to commercialize new materials and brands.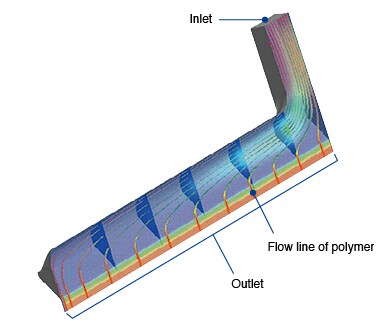 Film T-die shape optimization using thermo-fluid analysis
Flow analysis utilizing CAE technology plays a key role in optimizing cap design.
The Engineering Development Center develops core engineering technologies for use in production facilities, such as equipment to manufacture high-performance film, CFRP, and LCD color filters. Toray employs these technologies in such equipment as coaters, detectors, CAE software, precision caps and dies, and medical devices. Such technologies are also used at other Toray Group companies.
The Center has three development laboratories that are engaged in developing production equipment and technologies. Fundamental technologies are developed and improved upon at the labs to enable timely, steady development. These include not only basic technologies such as mechanical design and mechatronics, but also thermo-fluid analysis, structural analysis, winding, wet coating, vapor deposition, plasma processing, micro-machining, plastic molding, instrumentation and control, image processing, electrostatic control, artificial intelligence, and data mining.
Also, to help solve environmental problems and social issues such as the realization of a healthy society with longevity, we are focusing efforts on the green innovation business and life innovation business.
We are currently working on fundamental technology research and applied technology development, along with the development of production processes related primarily to engineering, CAE, instrumentation and control, image processing, and surface processing, as listed below.
(1) R&D on original machinery, equipment, and production technologies for in-house manufacturing processes
Examples include: equipment to produce synthetic fibers, films, carbon fibers, other composite materials, LCD color filters, medical devices, water treatment membrane modules, etc.
(2) Enhancement of CAE (Computer Aided Engineering) technologies and R&D on applied technologies
Examples include: CAE to design plastic resins and CFRP, CAE to design processes and production equipment, etc.
(3) R&D on the instrumentation, inspection and control technologies, and electrostatic and surface processing technologies needed for in-house production processes
The development of instrumentation and inspection equipment for films, carbon fibers, LCD color filters, etc. and R&D on technologies for inspection and image processing, instrumentation and control, electrostatic and surface processing, etc.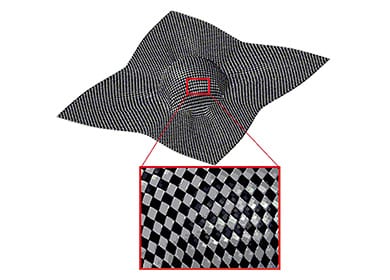 Car hood impact analysis
CAE structural analysis technology enables the design of automotive parts using Toray's composite materials.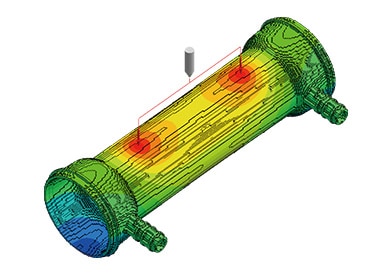 Development of the artificial kidney module
In the design of the artificial kidneys module, Toray applies numerical analysis in the resin flow in the injection molding of the housing as well as a flow of blood and dialysate. We have also developed production equipment based on advanced automation technologies to assemble the modules.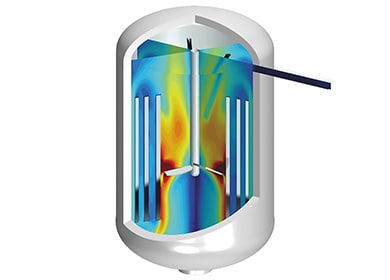 Nanoimprint Equipment
The center has developed thermal nano-imprint equipment for forming nano-pattern on film continuously, commercialized by Toray Engineering.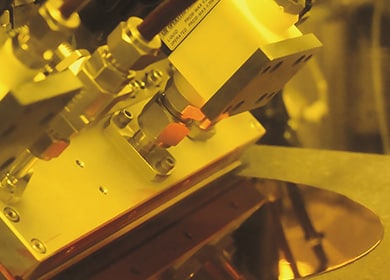 Moth eye structure on film
Examples of nanoimprinted patterns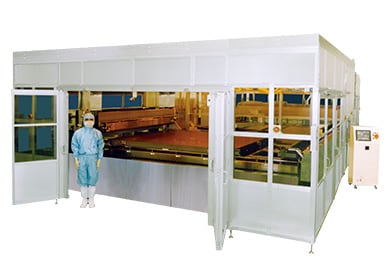 LCD Color Filter Coating Equipment
The center has developed extremely fast, uniform paste coating technology for very large glass substrates, commercialized as coating equipment for LCD panels.