Water Treatment & Environment-Related Technical Departments
Water Treatment & Environment-Related Technical Departments
The Water Treatment and Environment Division is made up of two units, the Water Treatment Division and the Environment & Amenity Products Division. The former develops products that help to solve issues related to the world's water shortages and water environments.
The latter focuses on finished products that bring comfort, health, and beauty into people's living spaces. In this way, the division is developing its business on a global footing.
Water Treatment Division.
Membrane Technical Dept.
This section develops Toray water treatment membrane products, from reverse osmosis (RO) membranes used in desalination, to ultrafiltration (UF) and microfiltration (MF) membrane modules for water supply purification, and membrane bioreactor (MBR) modules used to treat wastewater.
Water Treatment Technical Dept.
This section carries out design and development for water treatment systems that employ membranes, along with IMS (Integrated Membrane System) process development used in combination with various types of membranes. Other functions include verification testing of newly developed membranes, running local pilot operations, and system verification.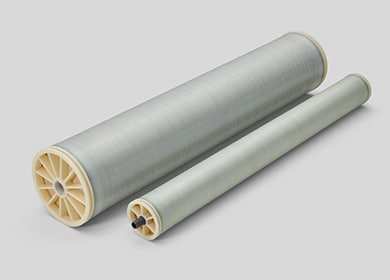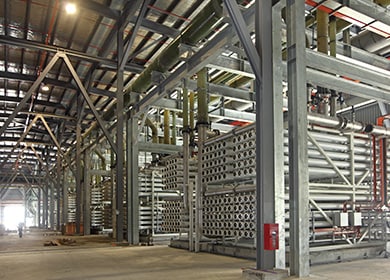 Photo:Sembcorp NEWater Plant, Singapore
The world's second largest and East Asia's largest wastewater treatment plant, using Toray RO membrane elements.
Environment & Amenity Products Division.
Amenity Products Technical Dept.
To meet a wide range of customer needs for improving the comfort, health and beauty of people's living spaces, the Amenity Products Technical Department carries out product development based on innovations in and applications of Toray's cutting-edge technical development and strength in advanced materials, and technologies from other companies. These products include TORAYVINO™ household water purifiers, TORAYSEE™ cleaning cloth, and TORAYCLEAN™ air filters for air conditioning.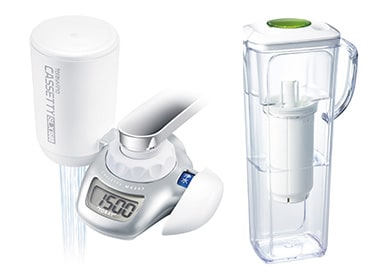 TORAYVINO™ household water purifier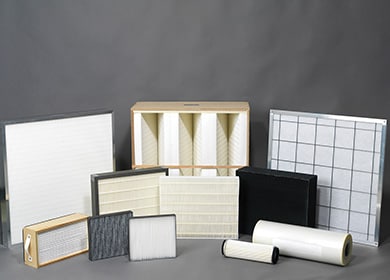 TORAYCLEAN™ Air Filters for air-conditioning and others.