Pharmaceutical Research Laboratories
Pharmaceutical Research Laboratories
The Pharmaceutical Research Laboratories was established in 1962 as the Basic Research Laboratories, and is positioned to create novel products with growth potential from the roots of basic research. The Laboratories has generated vital fruits in many fields, helping expand Toray's exploits into new business realms. The focus subsequently shifted to life sciences, and, in 1999, the name Pharmaceutical Research Laboratories was adopted to better clarify the company's mission in pharmaceuticals.
Toray's Innovative New Pharmaceuticals
The Pharmaceutical Research Laboratories has created world-leading revolutionary products based on Toray's pharmaceutical research philosophy of striving for "innovative new pharmaceuticals." For example, FERON™ has been used as a natural interferon-β preparation for treating hepatitis B/C and tumors such as glioblastoma; DORNER™ has been used as the world's first stable prostacyclin derivative oral preparation for the treatment of peripheral vascular disease and pulmonary hypertension and has also been granted marketing approval as CARELOAD™, an oral prolonged release preparation with an innovative formulation; and REMITCH™ has been used as the world's first selective κ-opioid receptor agonist for relieving intractable itching accompanying dialysis and chronic liver disease, and has also been granted marketing approval as an orally disintegrating tablet created through uniquely developed film-coating technology.
DORNER™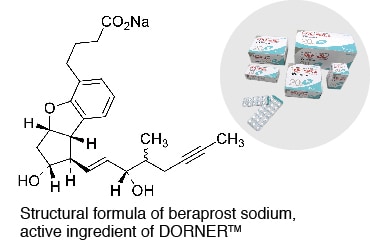 REMITCH™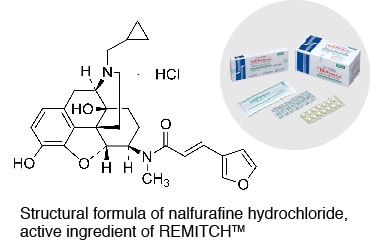 FERON™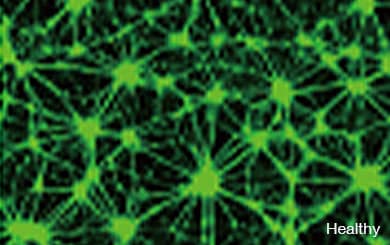 Future Prospective of Toray's Drug Discovery
As Toray strengthens their R&D capabilities, with an eye toward expanding business in the field of "life innovation," Pharmaceutical Research Laboratories has recently begun focusing on conquering aging issues and intractable illnesses. As a result, neurological diseases (pain, itch, and neurodegenerative diseases) as well as kidney diseases, autoimmune disorders, and cancer have been defined as priority areas, and drug discovery research is being conducted, with the aim to create new first-in-class drugs, from the standpoint of both synthesized pharmaceuticals and bio-pharmaceuticals. To achieve this goal, we are exploiting our strengths in sophisticated synthetic organic chemistry, medicinal chemistry as integrated science based on deep insight of the living body, and biotechnology (genetic, protein, and cell engineering). Moreover, we are further enhancing drug discovery capabilities by introducing rapidly evolving Omics technologies, imaging technologies, and iPS cell technologies, and by strengthening translational research (e.g., validation of targets and discovery of biomarkers).
Furthermore, the newly established Digital Life Science Group is focused on the development and utilization of AI/informatics technologies in a wide variety of life science fields, and, in addition to designing drugs through molecular simulation, the group is trying to improve research efficiency through automation of experimental image analytics and to use AI for novel drug target identification.
We are also working on the establishment of a global network with our laboratory in San Francisco, managing open innovation through collaboration with pharmaceutical companies, academia, and entrepreneurial ventures around the world, and actively working together with the New Frontiers Research Laboratories to apply biotools to drug discovery and to find biomarkers.
Drug discovery research incorporating the most advanced technology:Improving reliability of drug discovery
Application of disease-like/physiological cellular models(drug efficacy and safety)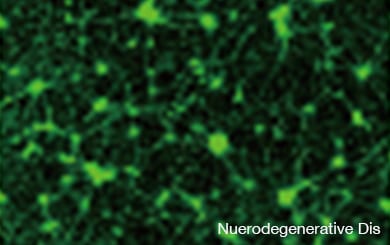 Induction of disease-like cellular changes in human iPSC-derived neurons(2D culture)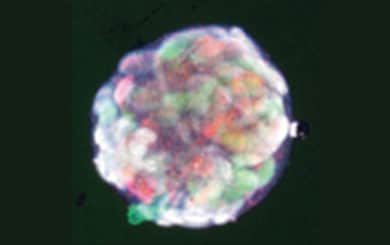 Spheroid formation of neurons with disease-like cells(3D culture)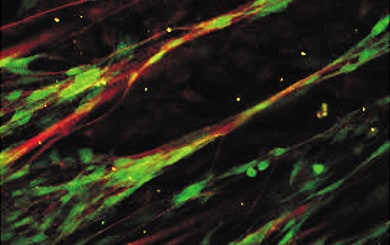 Myelination using rat neurons and Schwann cells(co-culture)
Application of AI technologies and informatics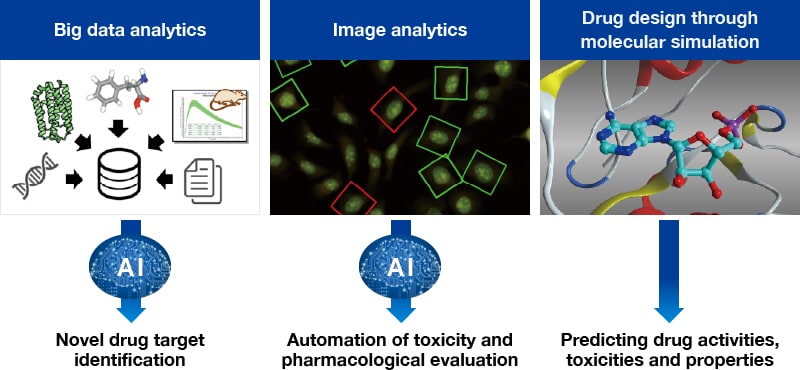 Milestones in Toray R&D
1962
Established Basic Research Laboratories.
1985
Commenced production of FERON™ a natural human interferon-β preparation.
1992
Added indication of FERON™ as treatment for hepatitis C.
Commenced production of DORNER™ for use in treatment of peripheral vascular disease.
1999
Changed name to Pharmaceutical Research Laboratories.
Added indication of DORNER™ as treatment for pulmonary hypertension.
2006
Added indication of FERON™ as treatment for type C compensated cirrhosis.
2007
Launched CARELOAD™ as a treatment for pulmonary hypertension.
2009
Commenced production of REMITCH™, an oral medication to relieve itching.
2015
Added indication of REMITCH™ for improvement of intractable itching in patients with chronic liver disease.
2017
Launched REMITCH™ orally disintegrating tablets.
Added indication of REMITCH™ for improvement of intractable itching in patients on peritoneal dialysis.
* REMITCH™ is a registered trademark of TORII PHARMACEUTICAL CO., LTD.