Films & Film Products Research Laboratories
Films & Film Products Research Laboratories
Laboratories established 1963 to conduct basic research at the Toray film business.Bolstering progress in this key field, research is advanced into base films and processed film products.
Toray is the creator of Lumirror™, the first biaxially oriented polyester film commercialized in Japan, which with the polypropylene film TORAYFAN™ leads the world in high-performance and function. Also developed and commercialized here were the world's first biaxially oriented polyphenylene sulfide (PPS) film TORELINA™ and the aramid film MICTRON™ - two more materials boasting revolutionary characteristics. In recent years, we newly started research in earnest on SETELA™ battery separator film, and we have been conducting R&D on a diverse range of high-performance, high-functionality films.
The Laboratories has forged pivotal progress in the progressive R&D of film. For example :① For the film-making process, technology to produce the world's thinnest film, followed by perfection for use in capacitors helping to downsize various types of electronic devices and instruments. In addition, the laboratories have developed and are working to expand the applications of: ② Low specific gravity, high-whiteness film for LCD displays in which numerous fine voids are formed by combining polymer alloy technology with drawing technology, ③ Polyester film for molding, employing polymer fine structure control, ④ Base film for high-density magnetic tape made of highly heat-resistant polyester employing nano-order polymer alloy technology, in which fine surface protrusions are controlled using our unique film compounding method, and ⑤ Display and packaging films such as hard-coat and prism, provided with outstanding transparency and adhesion using wet- and dry-processed special surface treatment technology.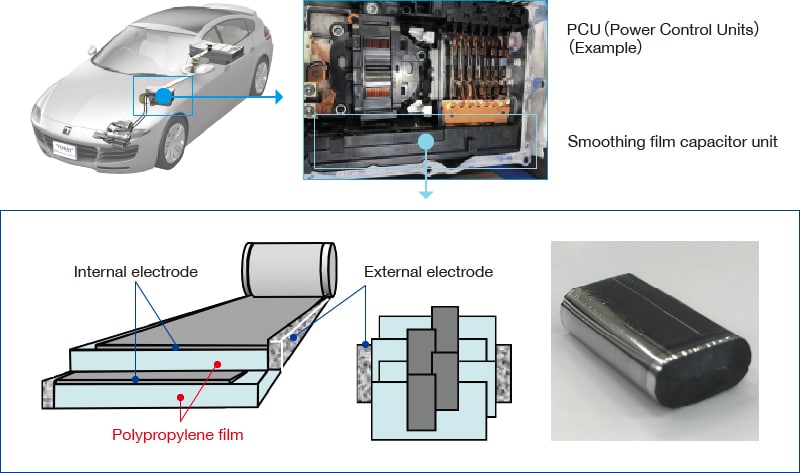 As a result of further deepening and developing Toray's nanotechnology, we have developed PICASUS™, a nano-laminated film which achieves a metallic luster by laminating multiple polymers on the nano-order. By improving this lamination precision, we have developed a blue light cutting film that selectively blocks strong blue light from LEDs, and by forming closely packed arrays of high-hardness nanoparticles on a coated layer surface, we have developed organic/inorganic hybrid coating films that have anti-scratch properties and a smooth surface. Moreover, microporous polyolefin films, which help to improve safety of lithium-ion batteries, have recently been added to our lineup, and we are working to expand the applications of these films in fields such as information and communications, environmental technology, resources/energy, and life innovation. These state-of-the-art research results have been highly acclaimed from all corners.
The Films and Film Products Research Laboratories now work to forge innovative new concepts in polymeric molecular design, film-forming process, film quality design and processing technology, promote research to strengthen fundamental technologies and expand the sphere of Toray business. The Laboratories continues to boldly rise to the challenge of developing frontier materials to support greater progress and prosperity worldwide.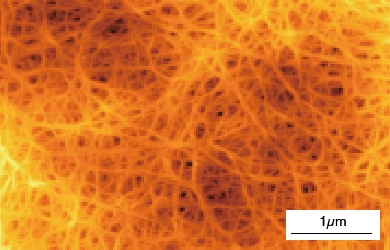 Film with metallic luster
PICASUS™ is a film with metallic luster in which different types of polymers are laminated in anywhere from a few hundred to a thousand layers with a thickness of a few nanometers.
* Winner of the Award of the Society of Polymer Science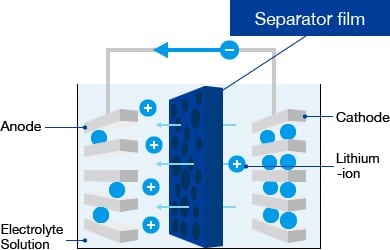 Multi-layer lamination at the nano level of polymers with different refractive indices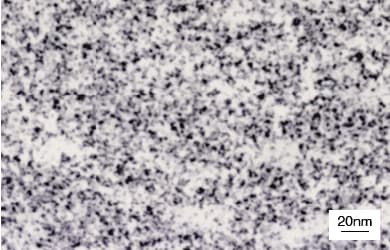 Coexistence of metallic design and light transmission
Light transmitted when power is ON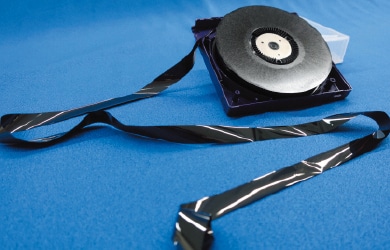 Blue light cut film
Selective reflection of LCD of blue light
Microporous polyolefin film
SETELA™ has a uniform pore structure with nano level size and it is used for LIB application.
Structure of Lithium-ion battery (LIB)
Milestones in Toray R&D
1959
Commenced full-scale production of Lumirror™ polyester film.
1963
Established Films and Film Products Research Laboratories.
Commenced full-scale production of TORAYFAN™ polypropylene film.
1988
Commenced full-scale production of TORELINA™ polyphenylene sulfide film.
1992
Achieved practical use of Lumirror™ new surface-forming technologies (TOP, PTL).
1995
Commenced full-scale production of MICTRON™ aramid film.
2001
Commenced production of Lumirror™ formable film.
2006
Commenced production of highly heat-resistant NANOALLOY™ film for high-density magnetic tape.
2008
Commenced production of nano-laminated film with metallic luster.
2012
Shifted to production and expanded range of next-generation films for touch panels.
2017
Commenced full-scale research on SETELA™ battery separator film.