Basic Policies
Toray's corporate slogan, "Innovation by Chemistry," represents our pursuit of technological innovation in the core area of chemistry and our aim of being a top global corporation in advanced materials.
We plan to continue bolstering the group's combined strengths and creating innovative advanced materials well into the future.
Toray's Technical Fields
Toray Group's core technologies are "organic synthetic chemistry," "polymer chemistry," "biotechnology" and "nanotechnology." Based on these, we are working toward greater depth and fusion of fundamental technologies such as polymerization, yarn-making, fibers application processing, film processing, and organic synthesis, while expanding our operations from fibers and textiles to films, chemicals, and plastic resins. We are also creating advanced materials and developing businesses in the fields of electronics & information materials, carbon fiber composite materials, pharmaceuticals, medical devices, and water treatment.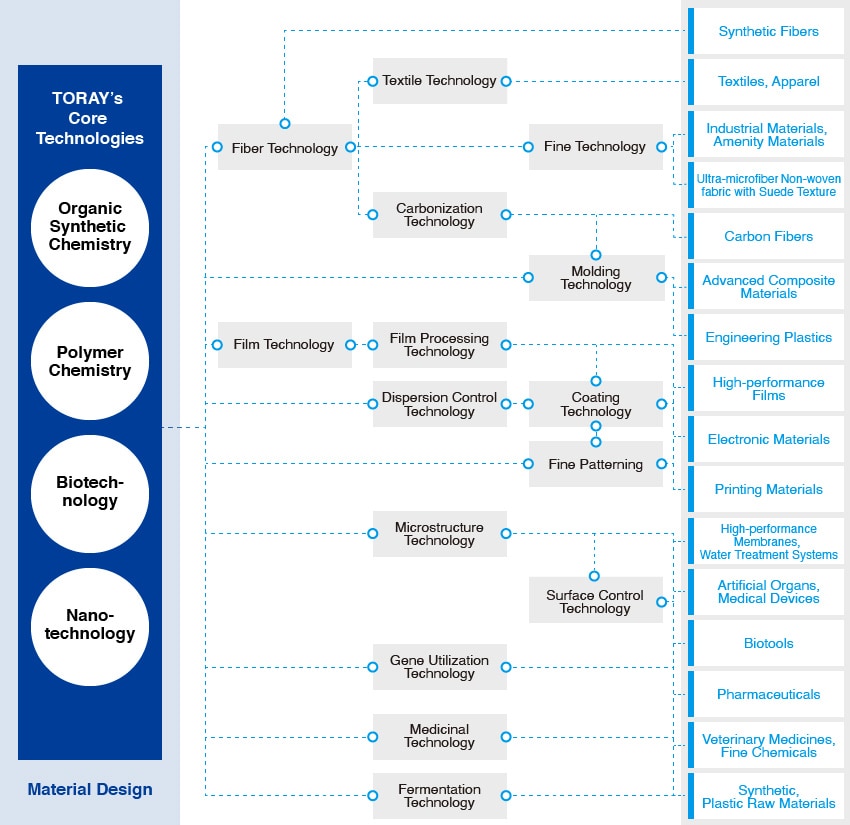 R&D strategies
Invest 220 billion yen into R&D over 3 years starting from FY 2020
Invest resources in large-scale themes and highly-profitable themes for the future
Upgrade and optimize R&D and production by using digital technologies
Promote themes including more advanced materials technologies, innovative medical materials/regenerative medicine,  and digital technologies, at the R&D Innovation Center for the Future
R&D Expenses
80% of R&D expenses will be allocated to R&D related to the Sustainability Innovation Business and Digital Innovation Business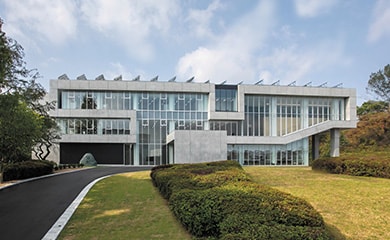 Outer view of R&D Innovation Center for the Future