Toray Group Corporate Social Responsibility
Toray Group strategically practices social responsibility guided by its three-year CSR Road Map, aiming to achieve sustainable growth while helping to build a more sustainable world.
Report from the Chief CSR Officer
Making an All-Out Effort on CSR Initiatives to Position Toray Group as an Enterprise of High Value to All Stakeholders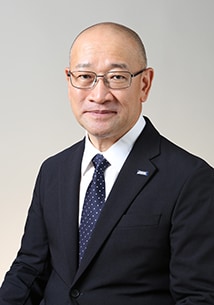 Hideki Hirabayashi
Vice President, Chief CSR Officer, Toray Industries, Inc.
Toray Group has from the beginning pledged to have a positive impact on society through its business and has made corporate social responsibility one of its highest management priorities, as an integral part of its management philosophy.
The Group has set targets based on its CSR Guidelines in its CSR Road Map designed to systematically drive group-wide initiatives in the areas of corporate ethics, legal compliance, environmental preservation, human rights, human resource development, and social contribution. Social issues have been diversifying in recent years. In response, Toray Group aims to play an important role in securing sustainable growth and solving global challenges through its businesses, and it is fully committed to being an enterprise of high value to all stakeholders.
In July 2018, the Group announced the Toray Group Sustainability Vision, declaring its long-term determination to provide innovative technologies and advanced materials that help address global issues. The target year of the Vision is 2050, and Toray Group will do its utmost to help build the better world it envisions.