Improving the Quality of Medical Care while Reducing the Burden on Medical Resources
Improving the Quality of Medical Care while Reducing the Burden on Medical Resources

Toray Group's innovative pharmaceuticals, medical devices, advanced materials and technologies are contributing to improving the quality of medical care and reducing the burden on medical resources.
Typical Product Examples
Pharmaceuticals and medical devices
Testing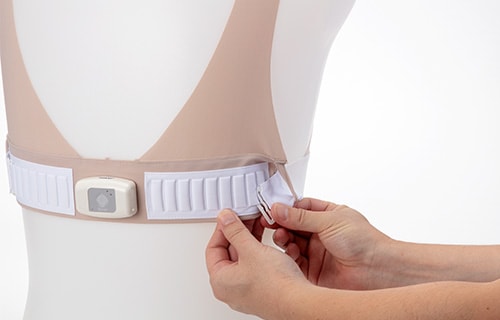 Hitoe™ Wearable Electrocardiogram System
An electrocardiogram system made using the functional material Hitoe™ that can be used for continuous measurement of vital signs. Hitoe™ is a textile which conducts electricity, consisting of a nano-fiber knit permeated with conductive polymers. The material itself is used as an electrode in the Hitoe™ wearable electrocardiogram system.
Treatment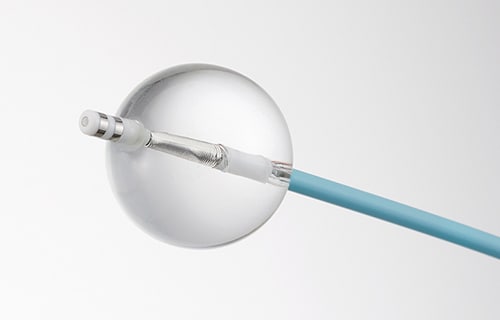 HotBalloon™
Balloon Catheter Ablation System
A hot balloon ablation catheter developed in Japan to treat paroxysmal atrial fibrillation. The fluid in the balloon attached to the catheter tip is heated by a high-frequency current to transmit heat to the myocardial tissue of the left atrium treatment site.
Dialyzer, Systems and equipment related to dialysis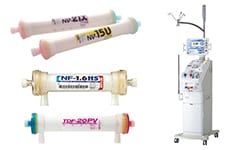 Dialyzers are medical devices that work as a replacement for the kidneys by removing waste and excess fluid from the blood of patients whose kidney function has deteriorated significantly. In addition to dialyzers, dialysis equipment and monitoring and management equipment are also contributing to dialysis based medical care.
Blood purification device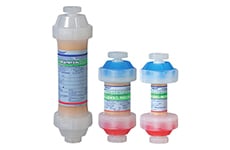 A blood purification device that adsorbs and removes endotoxins from blood through extracorporeal circulation. In addition to the domestic Japanese market, the product is CE marked indicating compliance with European standards. It is sold in more than 10 countries around the world, including Europe, Asia, and the Middle East.
Pharmaceuticals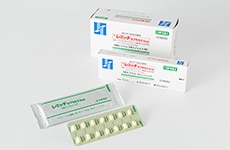 Toray has developed innovative pharmaceutical products such as FERON™, DORNER™ and REMITCH™. Toray will continue to contribute to medical treatment through the development of antibody drugs for treating cancer.
Advanced materials that contribute to improving the quality of medical care and reducing the burden on medical resources
Improving the quality of medical care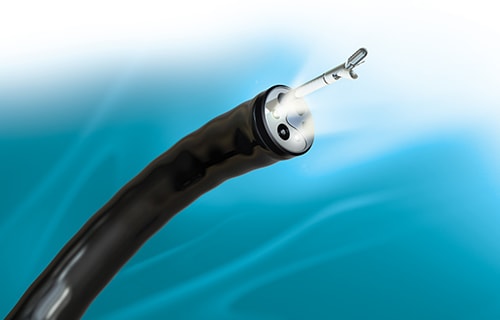 RAYTELA™
Plastic Optical Fiber
RAYTELA™ is a highly flexible plastic optical fiber with excellent chemical resistance. Light transmission at the distal end is the widest in the industry. Because of these characteristics, it is widely used in medical lighting applications such as in endoscopes. The side light version, developed to cast light from the side, is easy to process into optical textiles. It is used for applications that cast light across a wide area, such as in blankets used for the treatment of neonatal jaundice.
Torayca™ composite (Carbon fiber reinforced plastic)
Torayca™ composites are used on patient cradles of CT scanner system. It provides a stable diagnosis environment by small deflection enabled by its high rigidity and strength of the cradle made of Torayca™ composites. It also offers low X-ray exposure to patients by its excellent X-ray transparency due to its low density.
TOYOLAC™ 950 ME1, 950 ME2 (Highly chemical-resistant transparent ABS resin)
TOYOLAC™ 950 ME1, 950 ME2 have excellent chemical resistance, moldability, and secondary processability. A grade of products that can be used in medical devices, they have biological safety (biocompatibility) that allow uses that temporarily come into contact with medical liquids and the human body (excluding implants).
X-ray scintillator plates
Unique technology is used to mold a partition between each pixel, with this partition then preventing light from spreading to adjacent pixels, resulting in a clear X-ray image. Used in mammography and other similar applications where high resolution is required.
Film for medical sensor chips
Various PET films and processed films are widely used in medical sensor chips, contributing to improved measurement accuracy in medical applications. We are also continuing to develop films for various sensors for which demand is expected to grow in future.
3D-Gene™ (DNA chip for research use)
The DNA chip 3D-Gene™ is one of Toray's new biotools that combine nano and bio technologies. 3D-Gene™ is a DNA chip used for research that boasts high sensitivity, reproducibility, and quantitative analysis.
HugFit™ (Half-top for breast cancer patients ; non-medical device)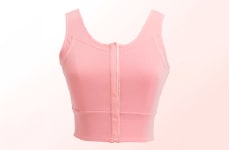 This product was jointly developed with physicians and nurses from The Cancer Institute Hospital of JFCR. It was based on requests from breast cancer patients for a material that has gentle feel on the skin, comfortable fit, fast drying, and easy to clean.
Reducing the burden on medical resources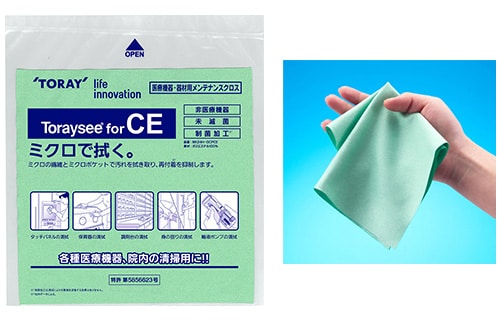 Toraysee™ for CE
Cleaning Cloth for Medical Devices and
Equipment in Medical Resources
Toraysee™ for CE is a cleaning cloth used for medical device and equipment maintenance. It is specialized for use in cleaning equipment and removing organic contaminants without the use of chemicals. Ultra-microfibers with a diameter of approximately 2μm cling to the wiping surface to capture dirt, which is drawn into the gaps between the fibers. This inner trap function provides excellent wiping performance. Toraysee™ for CE is used in a variety of applications in order to keep medical environments and equipment clean. It can also be used with disinfectants.
Textile for hospital white coats
Toray's textile for use in hospital white coats offers anti-bacterial properties that are useful in hygienically controlled environments. Toray's textiles are lightweight and opaque and help resolve issues associated with hospital clothing such as cleanliness, comfort, operational efficiency, and safety.
Toraysee™ for ES (Sterile optical lens cleaning cloth for endoscopic surgery)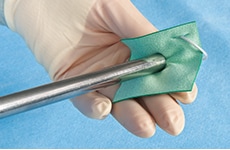 Toraysee™ for ES helps ensure a good field of view of endoscopes and helps reduce the time required to carry out procedures. Microfibers with an approximate diameter of 2μm provide excellent wiping performance, simplifying the cleaning procedure for endoscope lenses. Sterilized. With x-ray contrast thread.
Analytical services and engineering businesses in the medical field
Analysis and physical property evaluation service
Toray Research Center, Inc.
A company of analytics professionals who constantly seek out the highest level of technical expertise to address a variety of analytical requests. In the field of medical devices, pharmaceuticals, and biologics, Toray Research Center, Inc. provides technical support for research and development, safety evaluation and production technology development. They also acts as a partner in helping customers resolve any issues that they are facing.
Link to Toray Research Center, Inc's website
Pharmaceutical plant construction
Toray Engineering Co., Ltd.
Supports the construction of pharmaceutical manufacturing plants for products including pharmaceutical ingredients, investigational new drugs, intermediates, and pharmaceutical formulations. They use "containment technology" to provide safe and secure plants that take into account the safety and work abilities of the operators for highly pharmacologically active drugs and pharmaceuticals.
Link to Toray Engineering Co., Ltd. website
---