Contributing to Human Safety
Contributing to Human Safety

Toray Group's advanced materials and innovative technologies are contributing to the protection of people from infectious diseases, abnormal weather conditions (extreme heat, etc.), natural disasters, and accidents.
Typical Product Examples
Protection from infectious diseases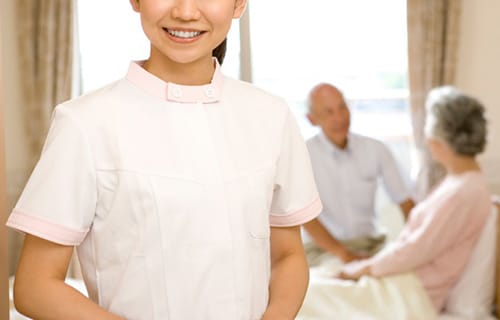 Anti-bacterial textile: MAKSPEC™
Anti-viral textile: MAKSPEC™ V
MAKSPEC™ is a textile that demonstrates antibacterial properties against Staphylococcus aureus (MSSA), Methicillin-resistant Staphylococcus aureus (MRSA), Klebsiella pneumoniae, Pseudomonas aeruginosa, and E. coli. It is compliant with SEK standards. MAKSPEC™ V is a polyester fabric made with Toray's proprietary fiber-processing technology, combining robustness from antiviral treatment with a soft, comfortable feel. It is effective against enveloped viruses with outer lipid membranes. The antiviral properties reduce viral count by destroying the envelopes of viruses that come into contact with the material.
Material for masks: TORAYMICRON™ (Polypropylene meltblown non-woven fabric)
An electretized ultra-fine non-woven filter fabric used in a variety of masks including industrial masks, N95 masks, surgical masks, dentist masks, hygienist masks, and hayfever-prevention masks. Effectively catches dust, bacteria, and other types of microscopic dirt.
Material for masks: Polypropylene spunbond non-woven fabric
Polypropylene spunbond nonwoven fabric with low basis weight, high uniformity, excellent flexibility, softness and comfort is used for the inner and outer layers of various masks.
Material for face shields: Lumirror™ (Polyester film)
Lumirror™ is used as an industrial material in a wide variety of applications thanks in part to its excellent toughness, electrical characteristics, and chemical resistance. Its transparency and processability means it also contributes to the public health sector through its use in face shields and other such applications.
Material for air filters: TORAYMICRON™
Air filter units: TORAYCLEAN™
Providing people with safe air for a comfortable life, Toray takes advantage of its creative and manufacturing strengths to develop materials and final products for air filters. Filters with nonwoven fabrics, fibers and other filter mediums are created along with customized air filter units.
Disinfectant-resistant resin: PBT/PC resin
This resin achieves both the toughness of Polycarbonate with the chemical resistance of PBT. This can only be achieved with the unconventional technology of Toray's proprietary NANOALLOY™ technology. A new development, this resin is expected to be used in products and components requiring disinfectant solution resistance.
Surgical gloves, medical examination gloves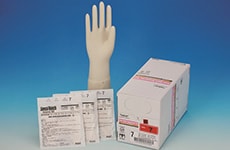 Gloves used to protect both the patient and the user from cross-infection. Both surgical gloves used in medical / dental surgeries and medical examination gloves used mainly in non-surgical medical / dental examinations are available.
Protection from abnormal weather conditions (extreme heat, etc.), natural disasters, and accidents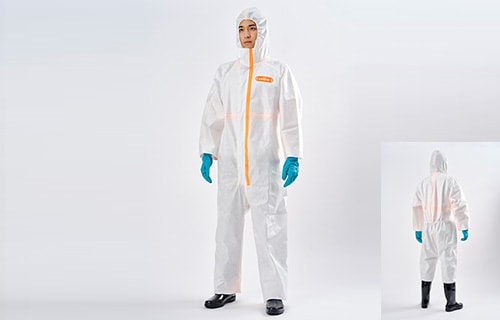 LIVMOA™ (Single-use protective clothing)
Toray's proprietary functional materials allow for the creation of single-use protective clothing that provides both protection and a high level of breathability and moisture permeability that improves comfort when worn. Available products include highly breathable type, water-pressure-resistant type, sterilized type for use in cleanroom environments. LIVMOA™ 4500AS protective clothing is made from water-resistant, breathable non-woven fabric developed by Toray, with seams covered with seam tape for safety and comfort. The non-woven fabric has a triple-layered structure, with an extremely fine special water-resistant layer sandwiched between highly durable layers. Special water-resistant layer has an extremely fine structure, providing protection against fine particles as well as being water-pressure resistant and breathable. The non-woven fabric also has anti-static properties.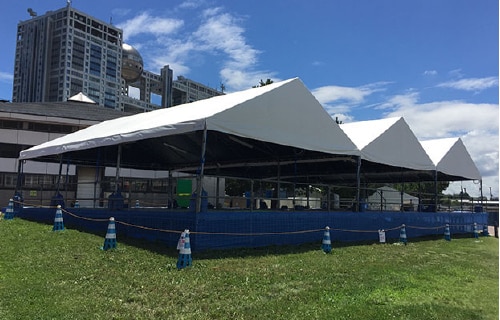 Summer Shield™
Heat-Shielding Fabric
In order to protect people from recent heat-waves, it is becoming increasingly important to have options for protecting against sunlight and ultraviolet rays. Summer Shield™ is a light-shielding fabric with a special three-layered laminate-structure. This fabric excels at simultaneously performing a variety of functions such as heat shielding, light shielding, and UV blocking. Summer Shield™ blocks 100% of light and 99% or more of UV. Parasols made with Summer Shield™ give a feeling that it is at least 4℃ cooler compared to ordinary parasols. It is also used in other outdoor applications such as tents, hats, etc.
Flame retardant and flame shielding non-woven fabric/woven fabric: GULFENG™
GULFENG™ has flame-shielding functionality that helps protect against the formation of holes and tears when the material is exposed to flame. It is also lighter and more flexible than conventional flame-retardant textiles. GULFENG™ is expected to be used in a variety of fields, including aircraft and railway seating, bedding, furniture, and protective clothing against fire.
Airbag material: PROMILAN™ (Nylon 66-fiber)
PROMILAN™ is used in a wide variety of automotive and industrial applications. In automotive applications it is used primarily for airbags, which are essential for passenger protection. The base material used for airbags is supplied to six regions around the world.
Seat belt material: TORAY TETORON™ (Polyester fiber)
TORAY TETORON™, has excellent tension/stretchability and is easy to maintain and clean. It is used in seat belts for ensuring the safety of passengers.
---