Toray at a Glance
Toray's Core Technologies
Based on Toray Group's core technologies "organic synthetic chemistry," "polymer chemistry," "biotechnology" and "nanotechnology," we are working toward greater depth and fusion of fundamental technologies such as polymerization, yarn-making, fibers application processing, and film processing, while expanding our operations from fibers and textiles to resins, chemicals, and films. We are also creating advanced materials and developing businesses in the fields of electronic & information materials, carbon fiber composite materials, pharmaceuticals, medical devices, and water treatment.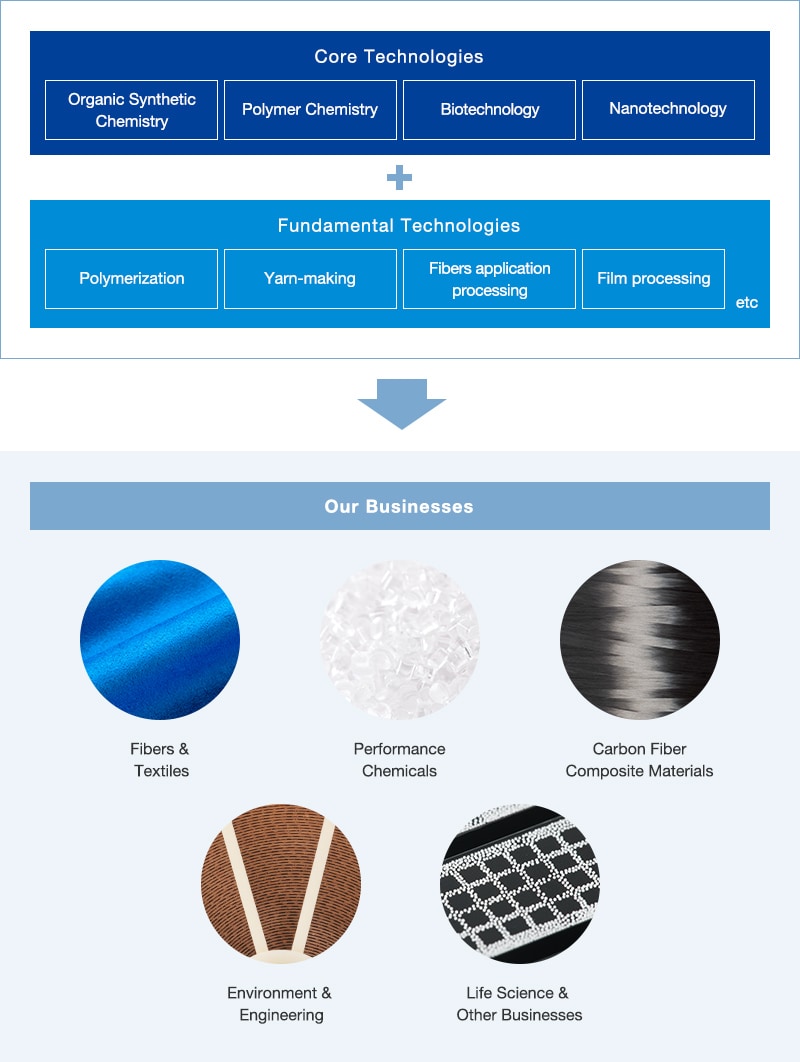 Toray's Businesses
Toray Group's business consists of five segments.
Toray's Business Performance
Forecast for FY 2022 is 2,625 billion yen in revenue, 140 billion yen in core operating income.
Net Sales / Revenue, Operating Income / Core Operating Income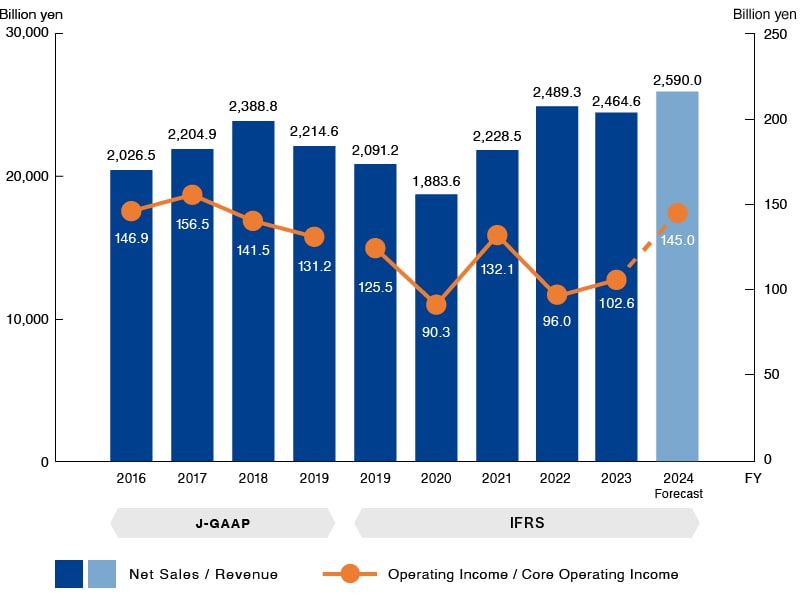 Toray's Global Network
Toray Group's overseas operations as of the end of March 2022.