01
Extract
Toray utilizes naphtha procured from suppliers to make petrochemical products. Naphtha is isolated from crude oil through a heating process that takes advantage of the oil's various components' different evaporation temperatures.
* This step is not done in the Toray.
02
Process
Toray subjects naphtha to various chemical reactions to isolate several different substances, which are then used as base materials for a variety of our products.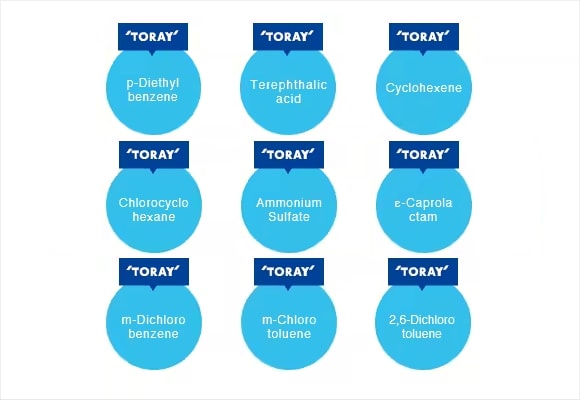 03
Go to "Lifestyles"
From this process come multiple materials used in Toray products.
TORAY materials firmly support the foundation of our lives.
TORAY materials in our lives are introduced here.